Building a relationship with Tailor-made+
Corporate Clients of Tailor-made+ are provided with a dedicated solution, enabling them to incorporate high performance porcelain stoneware into their own product range through OEM supply chain agreements, exclusive product lines and in-house product manufacturing.
Iris Ceramica Group have built up an impressive portfolio of international corporate client relationships. With the introduction of Tailor-made+ and for the first time in the UK, industries from all sectors can now work with us directly to exploit this innovative material.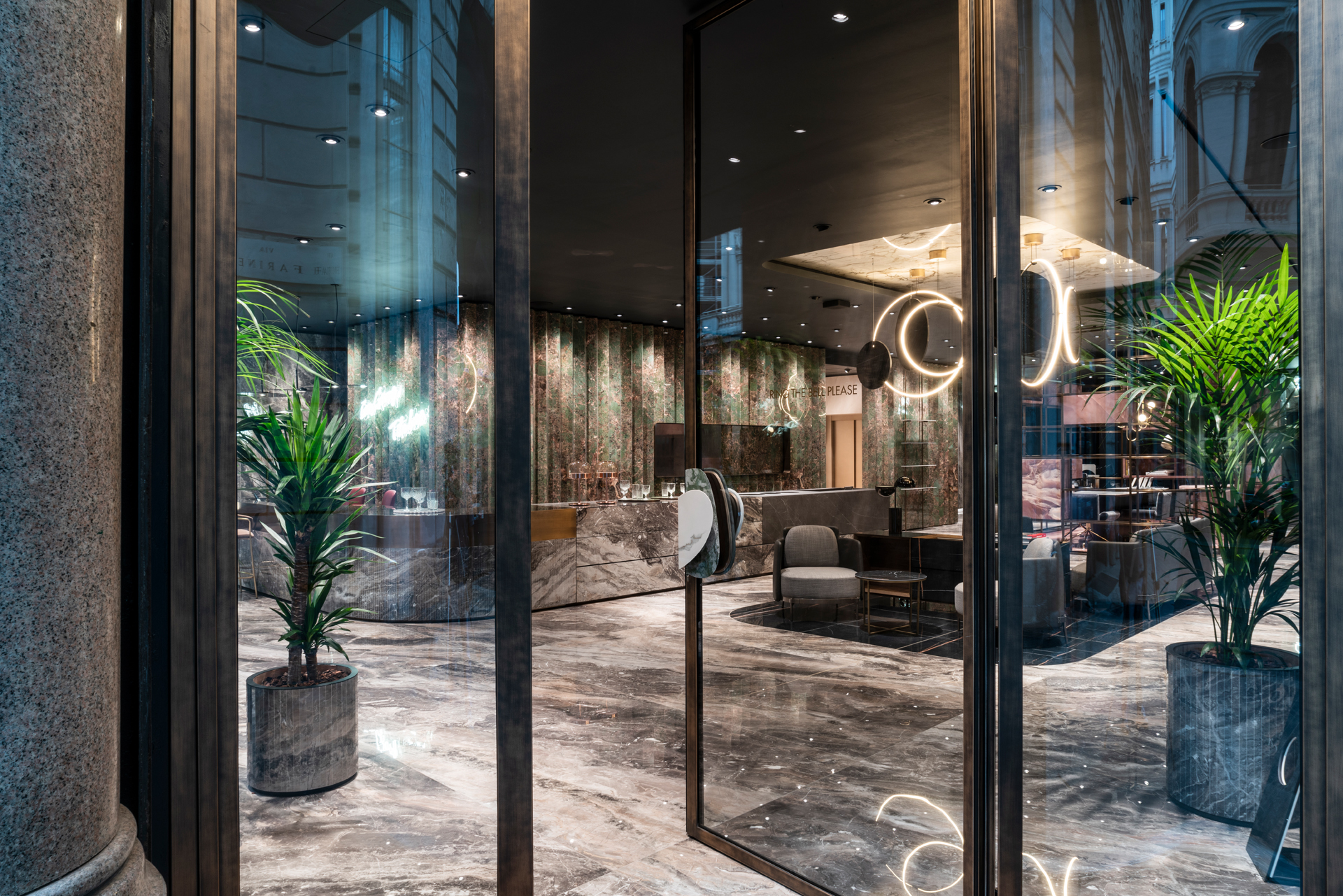 Trusted, professional service
Tailor-made+ provides our Corporate Clients with a trusted, professional service and supports many industry sectors including kitchen and bathroom, retail, furniture and lighting. With no minimum order quantities, a dependably short lead time and repeat orders that remain within strict tolerances, incorporating porcelain stoneware is risk-free, both at the point of purchase for you and during the lifespan of the product for your clients.
Exclusive product lines
Through a fully integrated design and manufacturing service we provide exclusive product lines that can be developed to your exact requirements. We manufacture unique vanity unit suites for bathroom showrooms, exclusive countertop designs for bespoke kitchen suppliers, and luxury dining tables for furniture manufacturers and retailers. With a minimum order commitment, we can work with you to design and produce exclusive items marketed under your brand.
Product Manufacturing
Our Product Manufacturing solution provides accurate pre-cut slabs for implementation into existing product lines, such as exquisite table-tops and mirror inlays. Rectangular, triangular or circular, intricate cut-outs and irregular shapes… there are no limitations regarding the complexity of the shape that can be specified. While the flexibility of our cutting and supply methods, means that we are able to work to your specific production schedules and exacting technical requirements. Porcelain stoneware offers over one hundred and fifty different styles of marble, stone and concrete designs but it also provides the opportunity for different edge profiles including bevelled, shark nose and bullnose.
OEM supply chain
Our OEM supply chain relationships provide raw or pre-cut slabs for integrating into products such as marble clad kitchen units, grand dining tables and luxury cabinets. Slabs can be provided in sizes up to 150 x 300 cm and can be pre-cut to your exact specification and edge profile.
One hundred and fifty different styles and colours
With a choice of over one hundred and fifty different styles of marble, stone and concrete designs, the potential to push creative boundaries has never been more accessible. Every colour offers the practical benefits of porcelain stoneware and provides a virtually maintenance-free, non-porous surface that is highly resistant to stains and scratches. This allows you to incorporate the beauty of marble, the texture of stone or the heft of concrete, into your products without any of the production, maintenance or environmental issues usually associated with other materials. Porcelain stoneware is manufactured using materials from renewable sources that do not release toxic, harmful or polluting substances, reducing its environmental impact and supporting the most stringent sustainability goals.
You are in good company
Iris Ceramica Group have built up an impressive portfolio of international corporate client relationships across many different industry sectors, below are a few examples of these:
Kitchen Industry
Bathroom & Wellness Industry
Furniture Industry
Outdoor Furniture Industry
Get in touch
If you have a question about how porcelain stoneware could be incorporated into your product line, please contact us below and a Business Development Manager will get straight back to you.